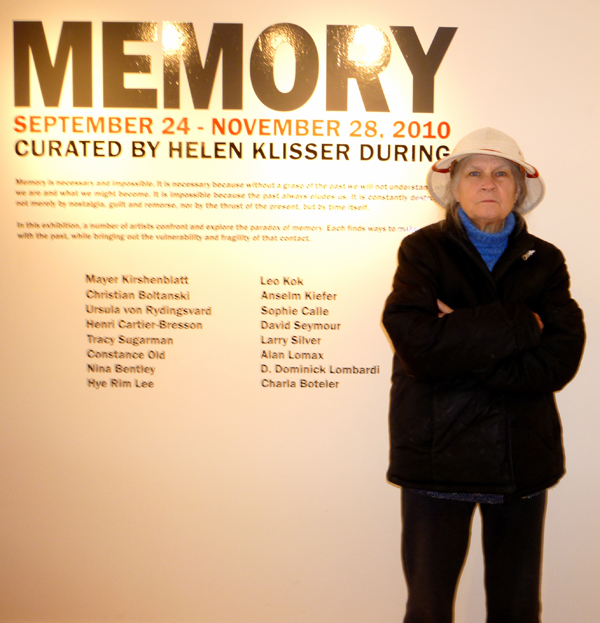 Charla Boteler is 80 years old and has had Alzheimer's for over a decade.
As a college girl, she studied fashion design and window dressing with dreams of working in New York. Her career path took a different turn when she married and became a schoolteacher, homemaker and wonderful mom. For recreation, Charla painted landscapes, and seascapes of her travels, as well as portraits and still-life scenes.
When her Alzheimer's progressed, Charla lost her ability to paint but never the desire to express her creativity. She now enjoys wearing reindeer antlers, rabbit ears or a safari hat as her fashion statement and art is always part of her daily routine. From dawn to dusk, Charla makes arrangements of found objects, flowers and weeds from the yard. We named this new medium of hers "stacking."
I began documenting Charla's stack's about two years ago. These still-life scenes are anything but still. Her stacks are usually vertical, delicately balanced and very transient. Because of gravity issues, they often fall down in a crash heard round the house. Other arrangements are simply unique combinations of what Charla calls "stuff that fits with other stuff."
In June of 2010, Charla's stackings won "Best in Show" in the Housatonic Museum of Art's show "Flower Re-Power." Competing for the prize were 33 entries from eight states, including those of professional artists. In September, she was asked to exhibit in the Westport Art Center's show on "Memory."
About Me
I'm an author of 10 lifestyle books on cooking and crafts as well a newspaper columnist and magazine contributor. These credits include the Connecticut Post, the Albany Times Union and The Fairfield County Weekly. My latest books are The Gourmet's Guide to Cooking with Wine (now translated into five languages) and The Gourmet's Guide to Cooking with Beer (now translated into French). When I was a kid, Mom used to throw the most amazing birthday parties. Her influence inspired me to write my very first book when I graduated from college: The Children's Party Handbook. Soon to follow were two editions of The Disney Party Handbook featuring Disney movie themes.
My career with television began at an early age with cooking spots on WNEW's "Wonderama" and "Midday Live" in New York. While in college, I hosted a radio show, "Alison's Restaurant" on WCWP FM with Julia Child as one of my first guests. Through it all, Mom stood behind me wearing many hats: chauffeur, gopher, production assistant, prop stylist and forever my muse.